So it turns out our smartphones can be used for more than just social media and to-do lists, they can help us live more sustainably as well! Today I wanted to share with you my current top 5 eco living apps, and I'd love to hear any recommendations of apps you're using as well!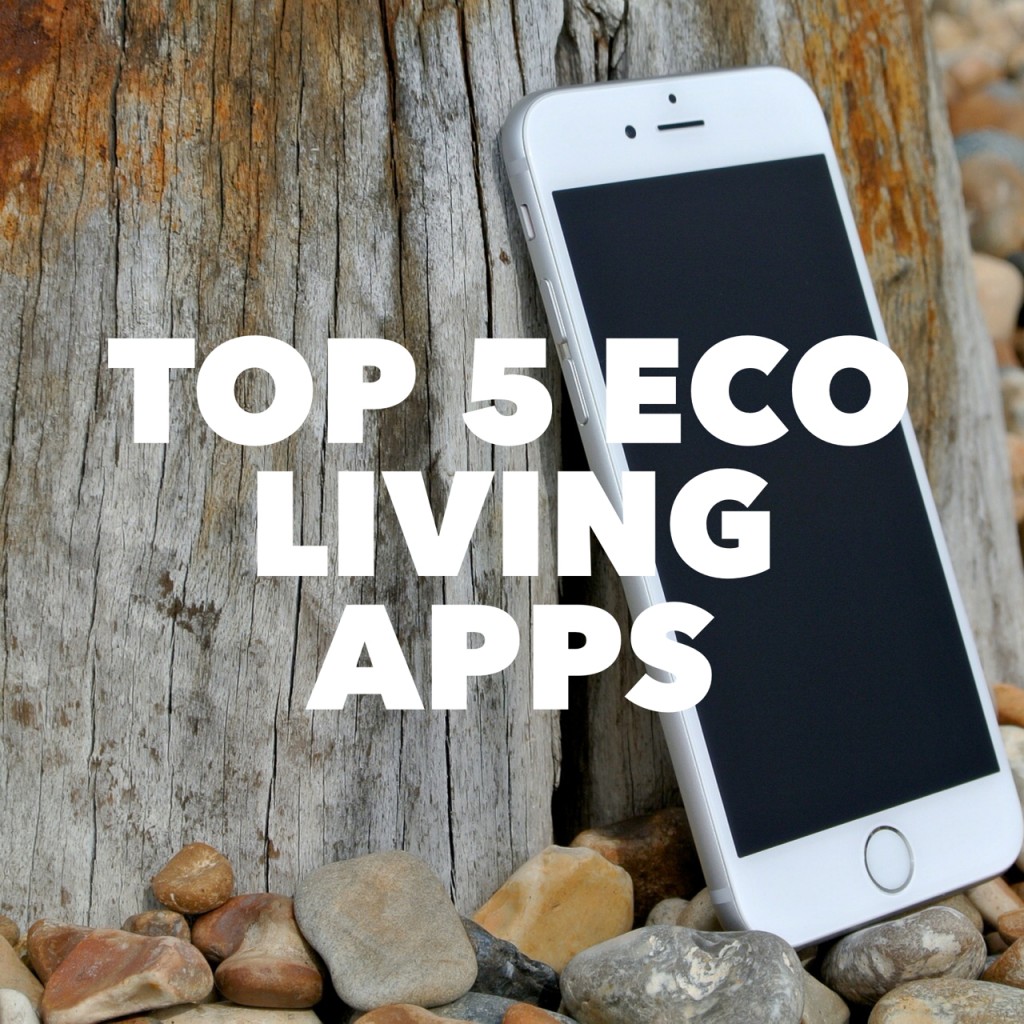 1. Shop Ethical!
The Shop Ethical app ($4.99 in the App Store and Google Play) is the mobile version of the wonderful Shop Ethical website and provides information on the environmental and social standing of brands and products. It covers everything from food & drink to clothing, electronics, office supplies and pretty much everything in between. Companies are given ratings on a scale from A to F, based on the company's record, as well as the record of their parent company which I think is super important. They assess each company against 4 separate streams – environmental, social, animal and business, and shows where companies are doing well, and not so well, on each of those topics. It's extensive, incredibly informative and a wonderful resource to have in your pocket! For non-Aussie readers, I believe 'Good Guide' is a similar app, but I haven't tested it myself.
2. ABC Vegie Guide
This App ($1.29 in the App Store, not currently available for Android), by the team at Gardening Australia, shows you when to plant veggies and herbs based on your climate zone, how to keep them healthy, growing tips, pest control and a whole lot more. You can set up your own 'patch' to keep track of what you're growing, add photos, make notes of what is working and be prompted when you should be ready to harvest. An excellent tool for novice gardeners like me!
 3. JouleBug
This free app (in both the App Store and Google Play) is not only full of great tips and ideas to make your life more sustainable, but also challenges you can commit to and then get rewarded with points and badges for completing. You can compete against friends or strangers, and the challenges are backed with all kinds of information about why it's important, including impact stats and how-to-videos to make it easier to make the change. It's a fun way to make positive changes to your life!
4. Sustainable Seafood Guide
This free app (both App Store and Google Play) was developed by the Australian Marine Conservation Society and includes information on the sustainability of over 90 different kinds of seafood, including imported species. Now, I don't actually eat seafood so don't use this app personally but it has really great reviews so I thought it was worth including as sustainable seafood is such an important topic. The app provides information by species and also by type, so you can see which canned tuna is the best to buy, and which to avoid, for example. It also splits the species into three groups – ones to completely avoid, ones to try and avoid, and the sustainable choices. It does ask you for your email when first using the app which is a bit annoying, but I've been told it's worth it!
5. Good on You
Okay, so this app doesn't actually exist yet, but it's coming soon and I have no doubt it will be super useful. The folks behind the Good on You website have recently undertaken a kickstarter campaign to raise funds to build this app which will act as the mobile version of their website, providing a guide for choosing more ethical fashion by searching by brand, giving each brand a rating based on their environmental values, treatment of animals and social responsibility. It will also provide you with alternative choices, and where to find them for sale, so it will definitely be handy to have once it's out! It's due to be launched on 1 September, so it's not too far off now!
There we have it, my top 5 eco living apps! Do you have any others to recommend?